Fused Glass Plant Pokes
Handcrafted in Nebraska U.S.A.
$28.00 and $30.00
One of a kind fused glass plant pokes with a contemporary artful twist! Measurements are below each pictured poke. Two styles: with a steel rod attached with silicone adhesive (suitable for a larger container) or glass only (best for smaller pots). Scroll to the very bottom to see the two styles side by side. Each is individually handcrafted, and the poke you see is the plant poke you will receive. Ideal gift for yourself or your favorite plant-loving friend.
Please remember that each fused glass poke is an individual, one-of-a-kind piece of art. If you order multiples in one design, glass colors and layout will vary. All are artfully pleasing!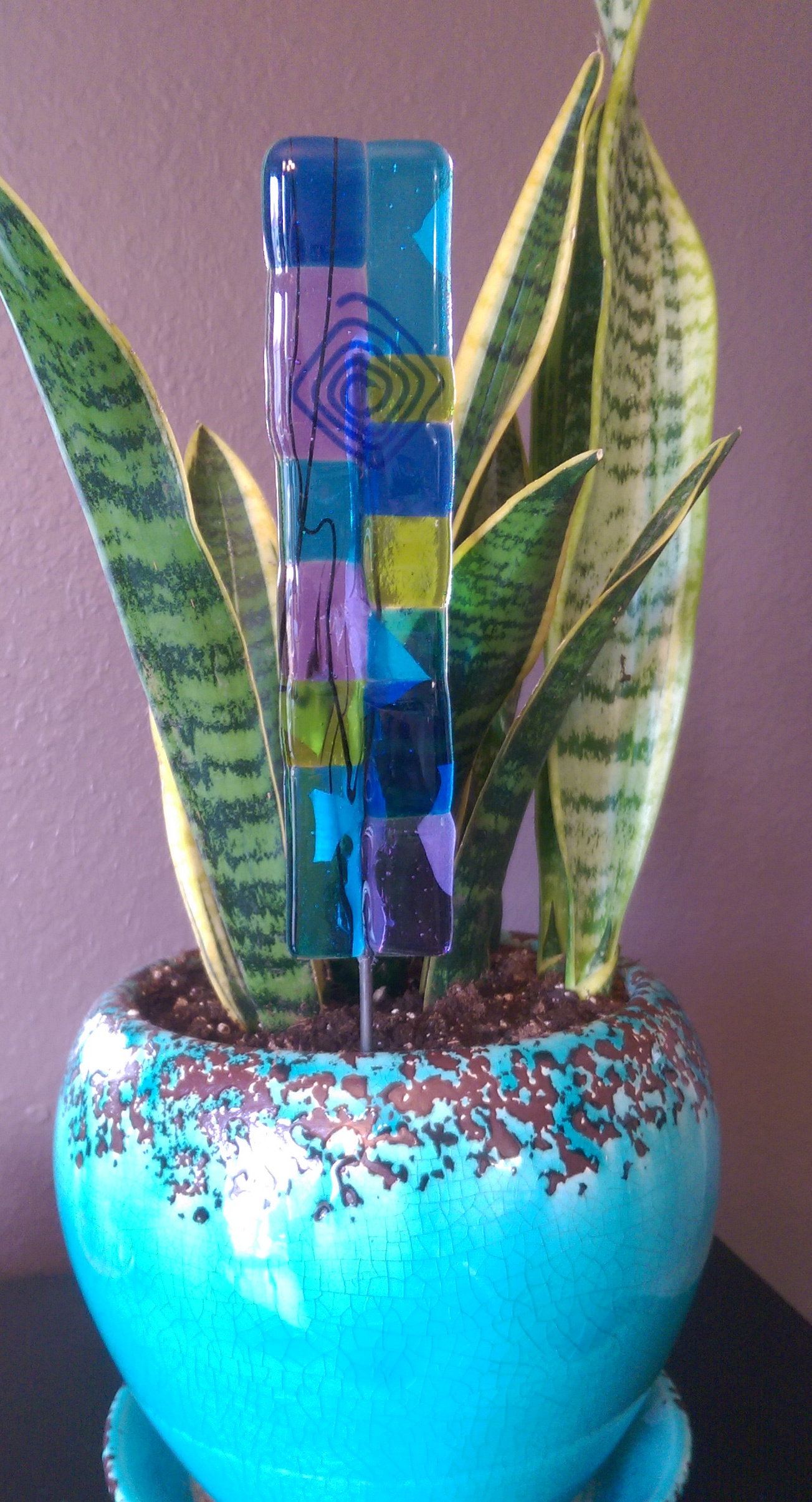 Total length 13-1/2"; 1-3/4" wide
Buy Now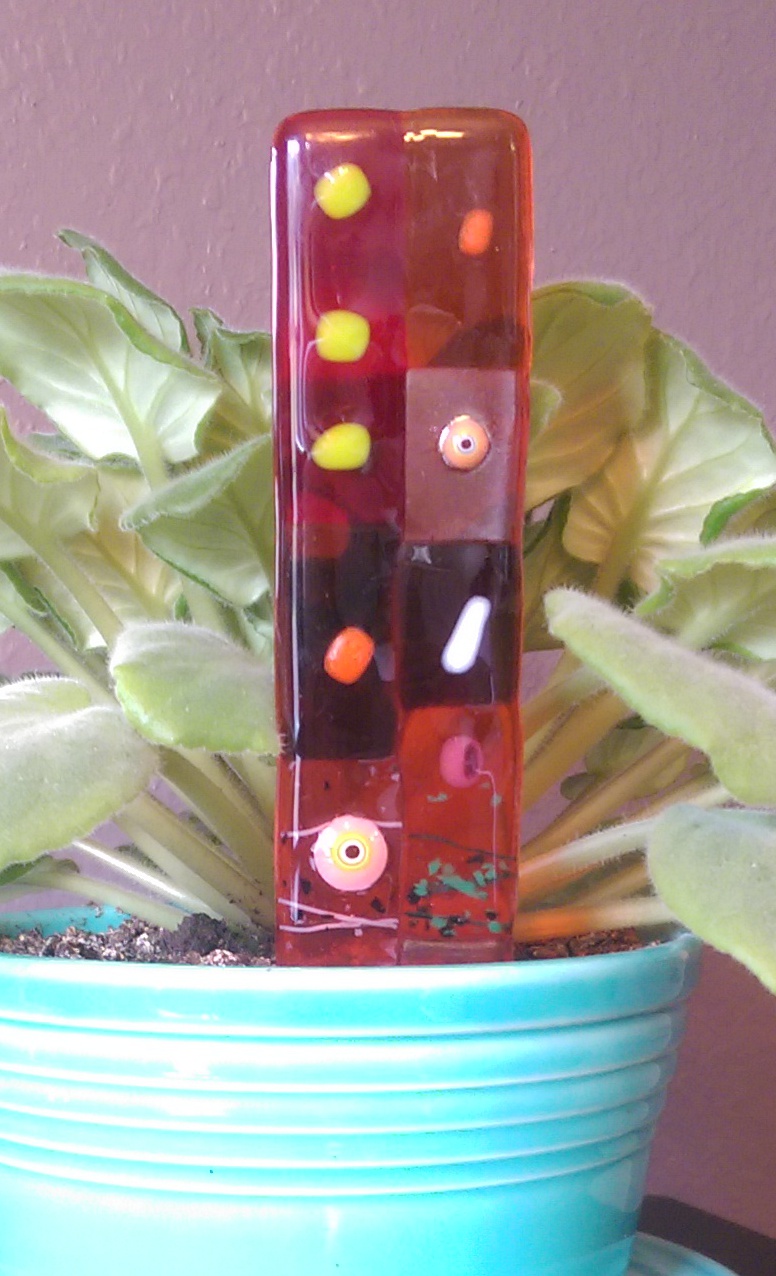 Total length 7-1/4"; 1-3/4" wide - rod-free style (pointed glass base)
Buy Now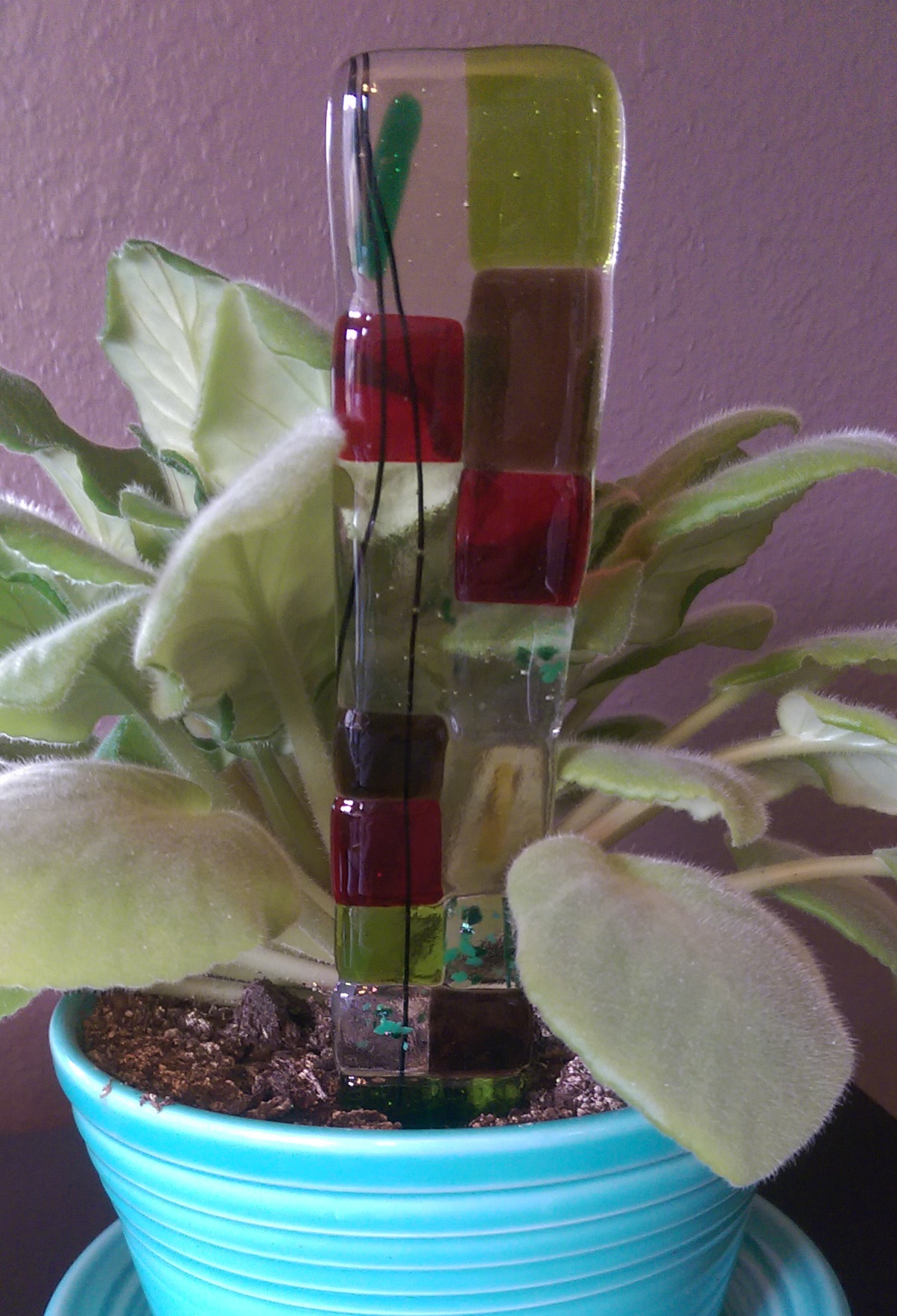 Total length 8"; 1-3/4" wide - rod-free style (pointed glass base)
Buy Now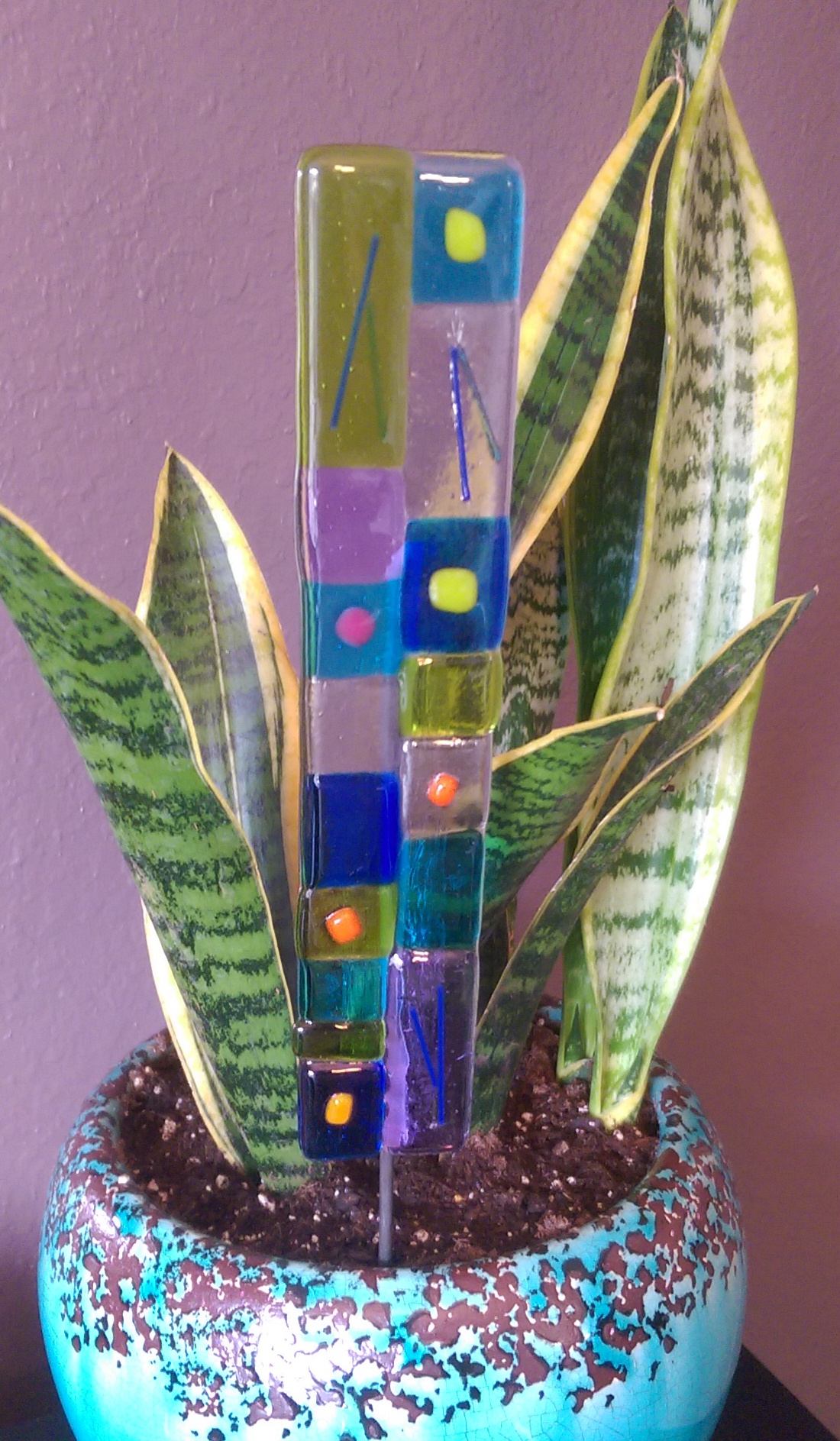 Total length 15"; 1-3/4" wide
Buy Now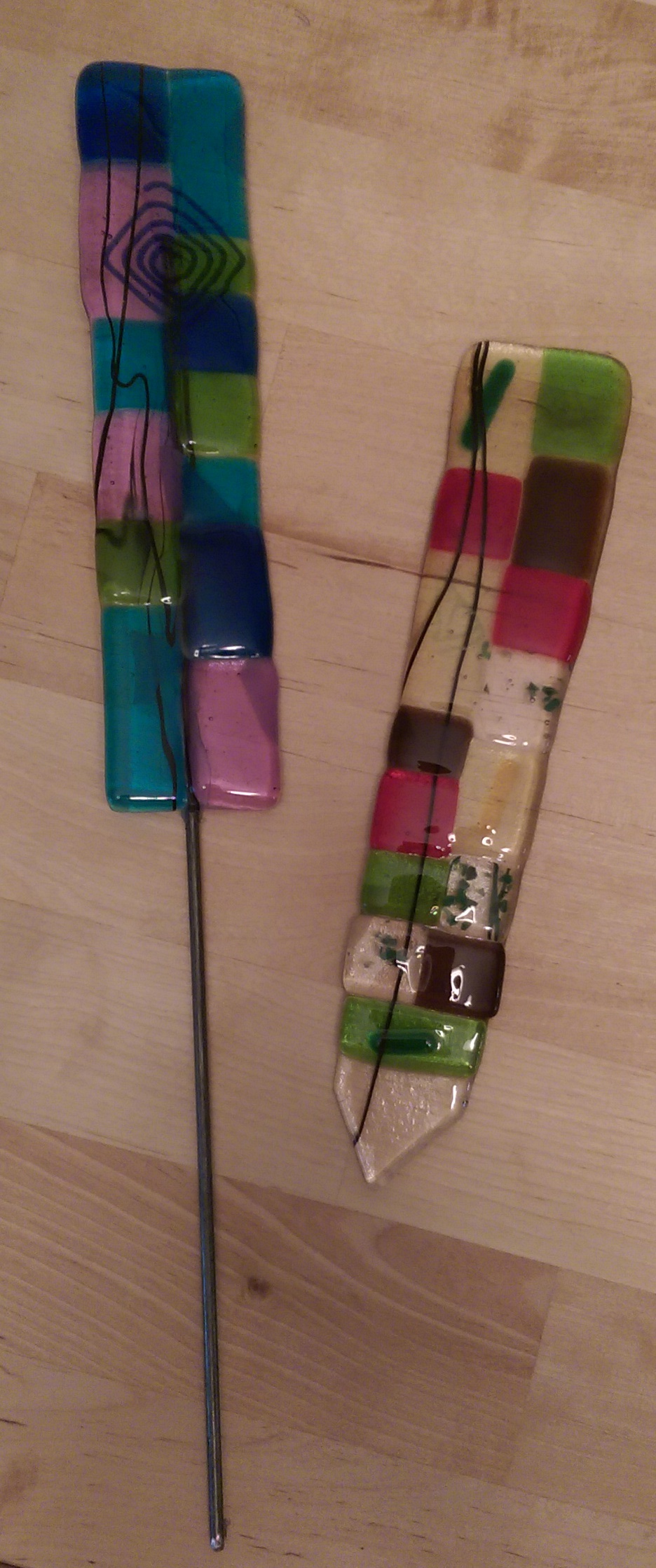 Two styles: with rod, without rod